The modern and welcoming facilities at LaSalle Catholic College Bankstown enable our students to engage in both collaborative and independent learning to build the skill sets they need for the future. The past few years have seen the inclusion a state-of-the-art Saint Yon Trade Training Centre, and transformation of our lecture theatre, learning spaces and outdoor recreation areas into modern, open environments that promote creativity, collaboration and wellbeing.
Our outstanding facilities have been extended and refurbished to provide contemporary air conditioned learning spaces and break out areas and a wide variety of specialist spaces allowing us to deliver an extensive range of choices which we share with our surrounding secondary colleges. Facilities include the Learning Centre with IT facilities, fully equipped gym, dance studio, full-sized basketball court and industrial hospitality rooms.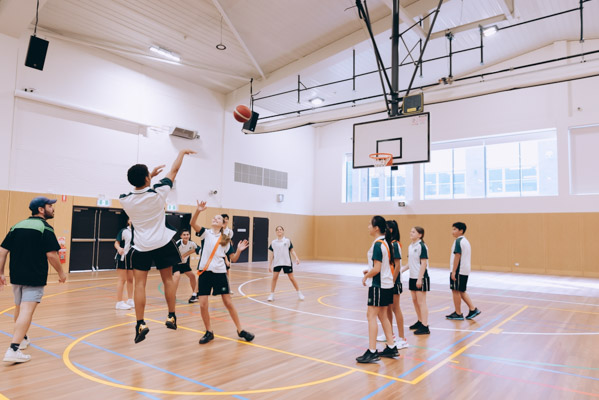 Gymnasium
Our fully equipped gym is complemented with a weights room and full-sized basketball court.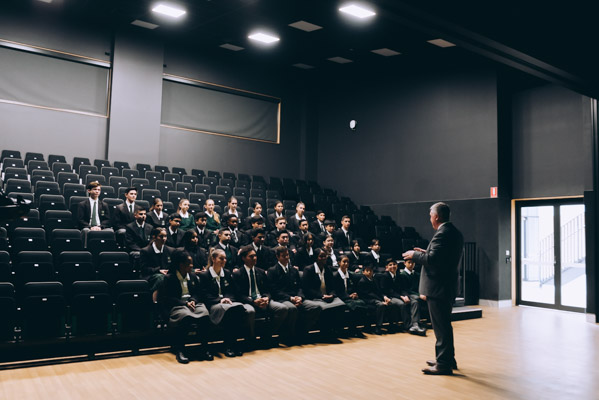 Lecture Theatre
The lecture theatre accommodates a full Year group and is used for team teaching, guest speakers, liturgical celebrations and concerts.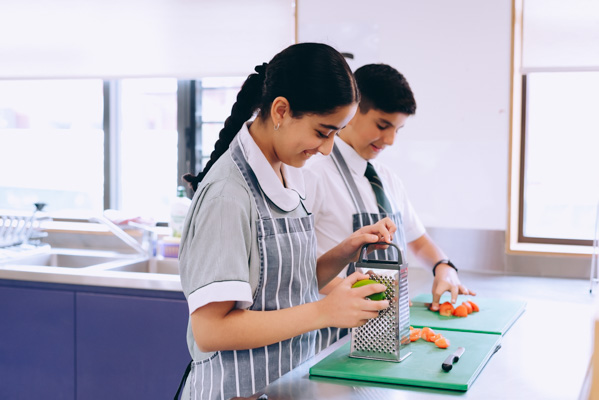 Hospitality Rooms
Our industrial hospitality rooms are an inviting space for those interested in furthering their vocation in the food industry.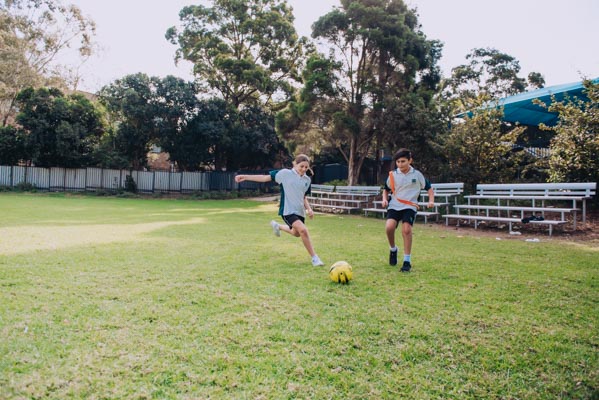 Oval
Our large grassed oval allow students to participate in several sporting activities in different environments.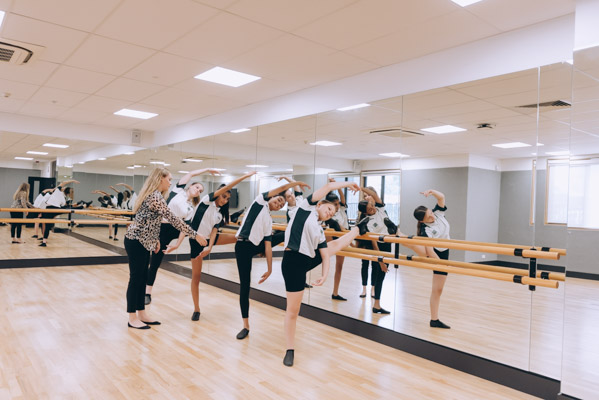 Dance Studio
Dance and drama students develop their skills with our dance studio, equipped with industrial flooring, large mirrors, balance bars and quality lighting.