By connecting to the real world of students' lives, authentic learning enables students to become lifelong learners who contribute to society and the wider world as active and discerning citizens. Authentic learning is central to our work as Catholic educators because it promotes the continual growth and wellbeing of the whole person — spiritually, intellectually, emotionally, socially and physically.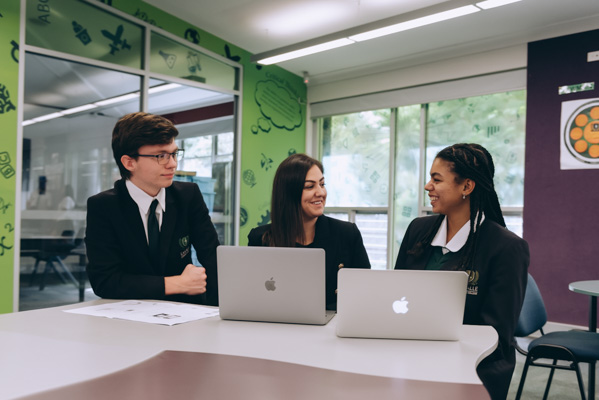 A LaSalle education is a journey that draws its inspiration from the spirituality and educational principles of our founder, St John Baptist de la Salle. It is one of the many schools throughout the world under the care of the Religious Institute known as the Brothers of the Christian Schools or De La Salle Brothers.
A Lasallian education seeks to recapture, in contemporary ways, the original spirit of St John Baptist de la Salle's first schools in Reims, France. Hence, LaSalle Catholic College endeavours to touch hearts by developing the dignity and well-being of each of our students, teach minds through the educational programs it offers and transform lives.
Our students are accompanied on their journey by competent professional educators, who offer a myriad of academic, spiritual, social, cultural and sporting opportunities to enable our students to develop their gifts and talents, achieve personal excellence and prepare for the future with hope and confidence.
A LaSalle education provides our students with knowledge, skills and attitudes to become fine young adults who can be the change they want to see in the world.