LaSalle Catholic College Bankstown is a Catholic secondary systemic school in the Archdiocese of Sydney embedded in traditional Catholic values and the Lasallian philosophy of faith, service and community.
We aim for our students who enrol in LaSalle Catholic College to quickly embrace the college culture. A culture that encourages them to develop skills, values and attitudes to enhance their natural gifts and extend their opportunities through academic challenges, rigorous undertakings and spiritual growth.
The college is a community dedicated to educating the whole person. We work in partnership with parents and families to educate and prepare students for lives beyond their school days through experiences that develop learning and leadership for the common good.
I welcome you to LaSalle Catholic College.
Mr Michael Egan
Principal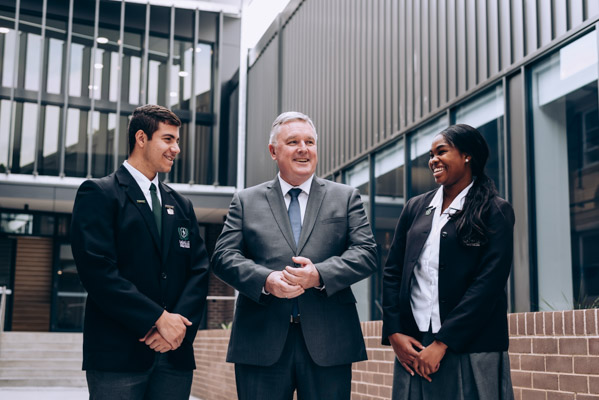 Proudly Part of the Community of Sydney Catholic Schools
Our school is part of a system of 147 low-fee Catholic schools in the Sydney Archdiocese.
Sydney Catholic Schools are thriving Catholic communities that ignite a love of Christ through excellent teaching and learning to empower students to reach their full potential.